HELLO!

​I am an undergraduate science student in the UK and someone who really enjoys learning and studying anatomy and physiology. On this website you'll find links to resources that I have worked on to help students and science lovers get to grips with various anatomy and physiology topics.

All good things,

The Goofy Anatomist
NEWS
The website is undergoing a redesign. For a better experience overall, the website now links more closely with the apps, and in the apps you can now find the video tutorials.
WHAT RESOURCES ARE AVAILABLE?
​
Nerve Centre is a Windows 10 and Android app that is designed to introduce science students to the human nervous system. The app uses carefully written notes, specially chosen diagrams, interactive quiz questions and more to teach you the intricate details of the nervous system in an easy-to-understand way.
Heart Centre is a Windows 10 and Android app that provides a tonne of resources for studying the anatomy of the human thorax in a manageable way. Heart Centre provides ten detailed sections of notes, video tutorials and more than 120 downloadable multiple choice quiz questions to aid your learning.
Heart Centre Premium has launched on Windows 10 and Android! Designed for students, teachers and lecturers, Heart Centre Premium is an add-on for the original Heart Centre app, and it includes a tonne of resources to help you prepare for anatomy lessons and revise for exams. With a single in-app purchase, you get access to:
​More than 25 blank templates of the human thorax that you can annotate using a stylus or touch. Save your annotated diagrams for inclusion in your own notes.

Create and save you annotations beforehand, then load them during lessons.




(Windows 10 only) Print your annotated diagrams.

​Video tutorials on the bones of the thorax and the pleura, with clinical connections.

​More than 20 interactive MCQs, with your overall score and answers provided.
---
#LoveAnatomy #LoveNeuro
---
Who are these resources for?

If you study anatomy, biology, physiology medicine, dentistry, nursing or an allied health professions course, then these resources are for you. If you teach science or just love learning about the human body, then these resources are also for you.
---
Powered by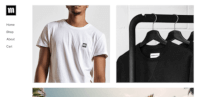 Create your own unique website with customizable templates.