A
pp Name:
Nerve Centre
Platforms:
Windows 10 devices, Android 4.4-8.1 devices
Publisher:
The Goofy Anatomist
Effective Date:
22 August 2016
Policy:
The Goofy Anatomist respects your privacy. The Nerve Centre app does not require you to input any personal data. You can, however, choose to send an email to The Goofy Anatomist using the link provided on the homescreen of the app. All emails received, and the email addresses from which they are sent, will be treated in such a way as to respect your privacy. Crash data, the number of users and the number of user sessions from this app may be collected using HockeyApp/App Center (all of this data is anonymous) and used to improve the performance of the app.​
​
Contact:
goofyanatomist@outlook.com
Powered by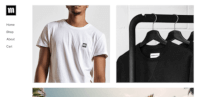 Create your own unique website with customizable templates.